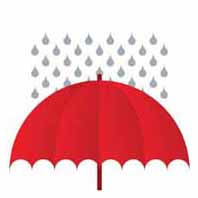 Should you buy the LIC online term plan?
While the nation was engrossed in politics last week, LIC quietly triggered a mini revolution in life insurance. The state-owned life insurer launched an online term plan, which could prove to be a game changer for this fast-growing segment. The e-Term plan from LIC is about 35% cheaper than the LIC offline term plan, but slightly costlier than most online pure protection offerings from private companies. However, given the tremendous brand equity of LIC, the e-Term plan is likely to become the preferred choice for most insurance buyers.
Private insurance companies have received the news with mixed feelings. While many of them have gone into a huddle and refused to comment, others have hailed the LIC move as a positive step that will help grow the category. "We welcome LIC's foray into the online protection segment. This will help grow the online term plan market and enhance the awareness of customers," says Anup Rau, CEO of Reliance Life Insurance. Rau can afford to be optimistic about this new threat from the market leader. The Reliance Online Term Plan has the lowest premium compared with other online term plans for almost all ages (see table). "Price is one of the biggest deciding factors in the online term category, with customers preferring to go with the price leader," says Rau.
That's true, but only partly. A lot of buyers are also concerned about the pedigree of the company when they buy an insurance policy. For them, LIC is a household name that exudes confidence and trust. The state-owned insurer has the highest claim settlement record in the industry, which gives it an edge over private companies. In 2012-13, the LIC paid out 97.73% of the claims it received. Among private players, only five insurers, including ICICI Prudential Life, HDFC Life, SBI Life, Max Life and Kotak Life, reported a claim settlement ratio of over 90% during this period. Experts say that the insurers who have completed 10 years of operations ought to have a claim settlement record of over 90%. "A high claim settlement ratio indicates that the company pays all genuine claims, which reduces the buyer's worry," says Sunil Sharma, chief actuary at Kotak MahindraBSE -3.83 % Old Mutual Life Insurance.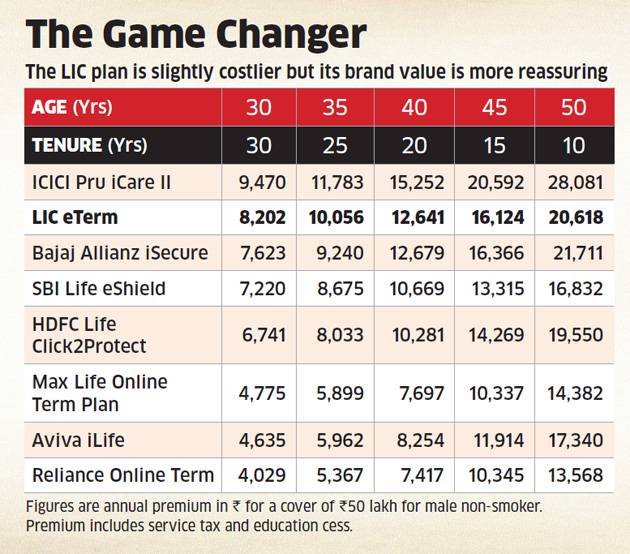 Others point out that the claim settlement ratio should not be seen in isolation. "While the claim ratio is a significant factor, there is no reason for the claim to be declined as long as the customer's declaration is correct," says Rishi Piparaiya, director, marketing & direct sales, Aviva Life Insurance.
Another major concern that buyers have is that an online plan has exclusions hidden in the fine print. The incredibly low premiums charged by online term plans only add to these suspicions. A 30-year-old can buy a cover of Rs1 crore for as little as Rs7,000-8,000 a year. This has led many buyers to think there is a catch and the insurance company won't pay the claim.
This is a misconception. The premium of an online term plan is low because of two basic factors. One, there is no intermediary, so the agent's commission is passed on to the customer. More importantly, the online buyer is perceived as a low-risk customer by insurers. He is educated, earns reasonably well, is concerned about protection and is likely to have health insurance as well. In case of a medical emergency, he may be able to quickly reach a hospital and access specialised medical treatment. All these factors combine to lower the risk and, therefore, reduce the premium.