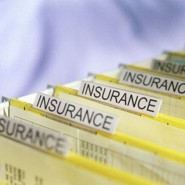 LIC crosses 2.5 crore policies target
MUMBAI: Life Insurance Corporation today said it has crossed the landmark 2.5 crore policies in the current year as of January 29. "LIC has completed 2,52,44,846 policies and received Rs 34,137.12 crore in First Premium Income in the current financial year," the country's largest insurer said in a statement here. The ULIP Plans under the new IRDA guidelines helped boost the figures substantially, it said adding that the new business under the new ULIP Plans as of January 29 stood at 1,098,663 policies generating a premium of Rs 5136.25 crore.
The Corporation's Endowment Plus, launched on September 20, 2010, has garnered 1,017,560 policies with a First Premium Income of Rs 4,804.12 crore, in just over 4 months, it said. Pension Plus, the only regular premium pension plan available in the market after introduction of new rules has brought in 81,103 policies with a First Premium of Rs 332.13 crore, it added.