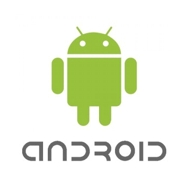 LIC goes mobile – launches Application for Android based devices!
MUMBAI: The Life Insurance Corporation of India (LIC) has in its endeavour to provide relevant and timely information to its customers and field force launched the 'LICMobile' – the official Mobile Application for Android based devices. 'LICMobile' is a mobile based application, developed in-house for the Android OS based Smart phones and Tablets.
The 'LICMobile' application can be downloaded free of cost from the Android Market web-site from "https://market.android.com". Android market is the official source from where the users of Android based devices can download applications to their handsets. 'LICMobile' will be placed under classification "Finance" under the Free Apps category.
The functionalities provided in the 'LICMobile' include Plans: Customer can click on the plan and decide on the product which suits his needs best and he can send the details by email or as SMS. Premium calculator: This functionality will enable the customer know the amount that he would be required to pay once he decides to choose a plan and keys in relevant information such as his age, policy term, risk cover amount desired and accident benefit if needed. Premiums for all available modes of payment would be displayed. Compare premiums: This functionality will enable the customer get details of premiums for all plans chosen under a group thus providing help to make a decision. Mobile services: Policy enquiry can be made by customers who are registered under LIC's portal since the portal user-id and password are required to access this facility. However other facilities such as feedbacks and Help do not require portal registration and customer would be provided information about available options. Apply now: This functionality is meant for customers who want LIC to contact them for purchase of LIC policy. The customers can enter the details called for, on their handsets and LIC officials will approach them in a short time. Locate us: This functionality will enable the customer to get the address, email-id and contact numbers of any of the LIC's offices. Internet connection is required only for Policy enquiry (under mobile services). For other functionalities, there is no need of internet connection.